Lubbock Custom Motorcycles, a leading custom motorcycle shop in Lubbock, TX that caters to customers seeking unique and personalized street Harleys. The shop offers a wide variety of services including customizing, servicing, repairing, and custom painting services for early to late model Harleys. Our showroom is filled with an extensive list of custom and OEM parts for Harleys, and we also offer a range of apparel and accessories to complete your look. Our team is known for our attention to detail and top-notch customer service. Whether you're a seasoned rider or just starting out, we have everything you need to make your motorcycle dreams come true.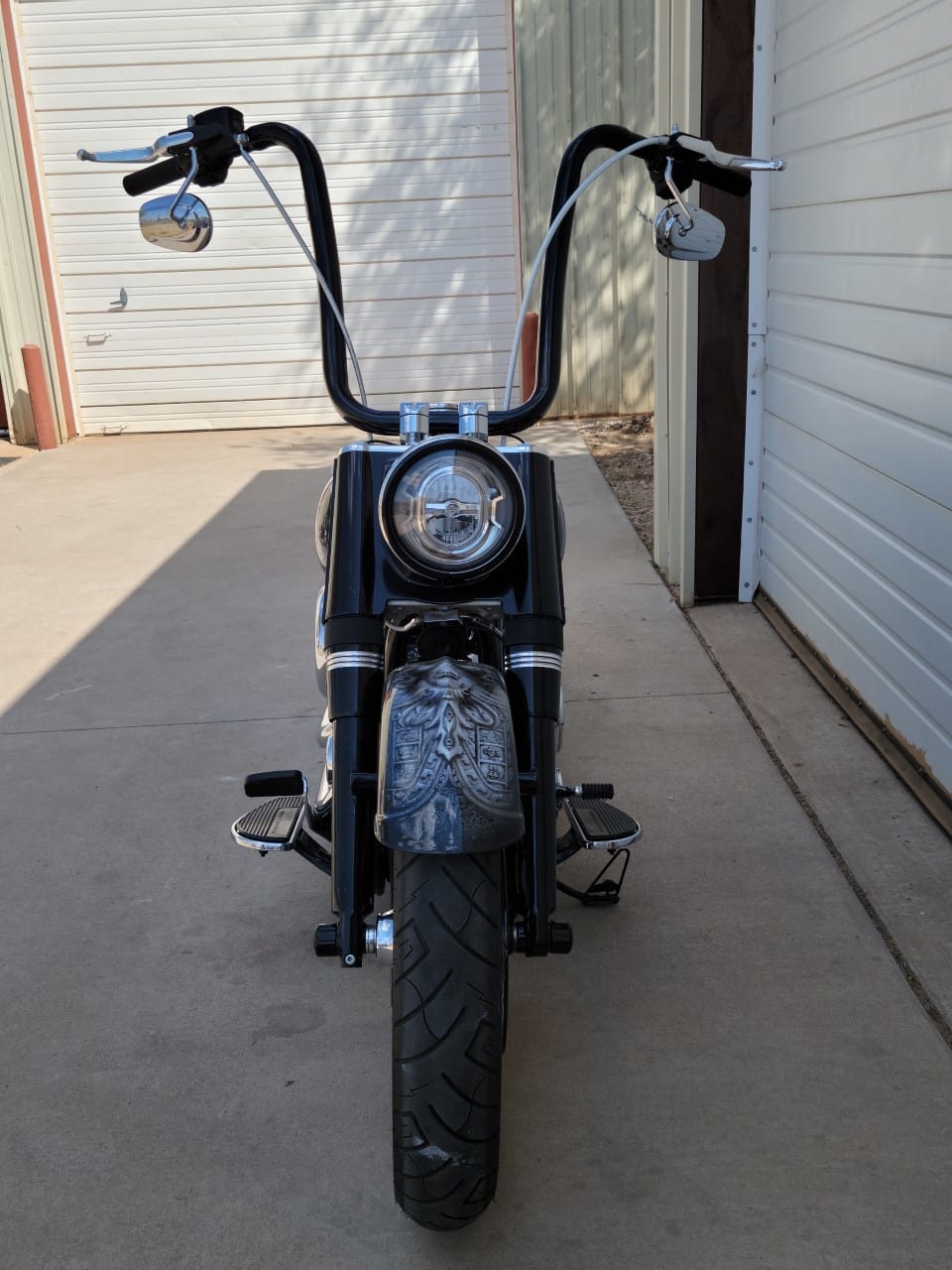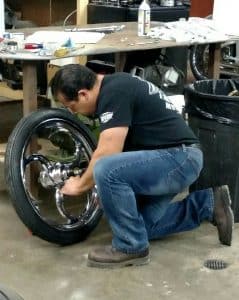 At Lubbock Custom Motorcycles, we specialize in customizing, servicing, repairing, and custom paint jobs for early to late model street Harleys. Our online store offers a wide variety of women's and men's clothing and accessories to match your new custom ride. With over 14 years of experience in the business, we have built a loyal following of customers who trust us to provide quality work. Our paint shop is run by Juan Sr., who has over 42 years of experience in painting everything from stock to custom Harley Davidson customs. We also offer airbrushing and pin-striping services to help you personalize your new ride. Our goal is to ensure that every customer leaves with a smile on their face, satisfied with the work we have done. Trust us to provide you with the customized Harley Davidson of your dreams!
Check out these amazing pictures of our Harley Davidson custom bikes! Our team of expert technicians and mechanics have worked tirelessly to create unique and personalized motorcycles that truly stand out from the crowd.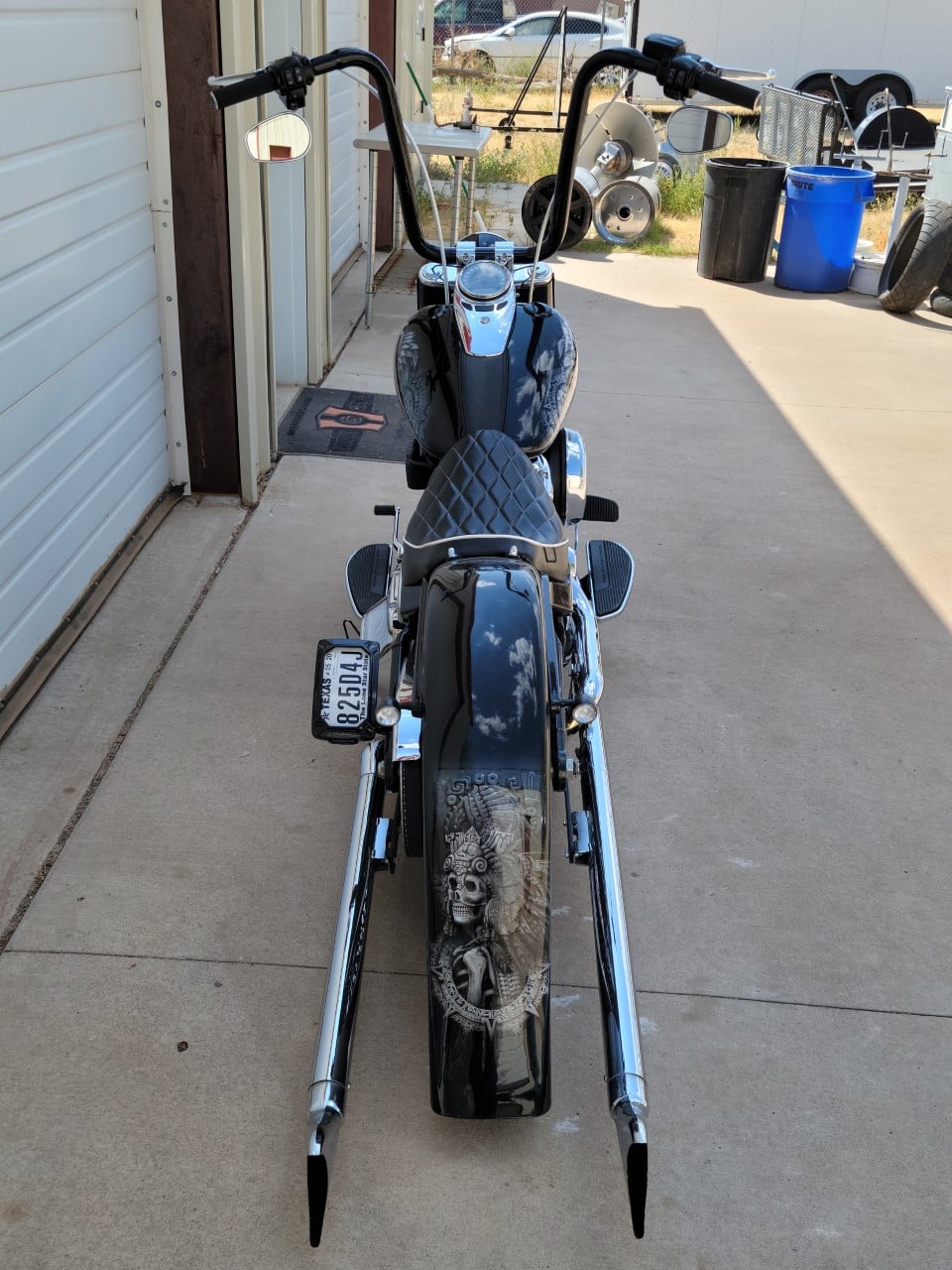 Don't wait till other problems arise. With a full service, we can check for any other things your motorcycle needs besides changing engine, trans and primary oils. Like brakes, tires, possible wiring issues, lighting issues and if we see any issues during the test ride. We will give you the list of any issues and or parts needed. Come by and see us today! Or call us at 806-745-7167.
Finished up Kellys 1990 Harley Davidson Heritage Softail with a Full Service. Repaired some electrical wiring on signal system and installed new head light bulb. Ready to go! Awesome looking Evo!
We want to wish Kayla the best of luck on finishing up her Senior year at #shallowaterhighschool !! We got to be part of her Senior Year Project. As her project was a Motorcycle Mechanic, she has been helping us wrench for the last few months on multiple projects including a 2014 #harleydavidson #Streetglide Awesome to see a young lady interested in our industry!! #workinghard #wreching #harley...