Harley Davidson Custom Bikes
in Lubbock, TX
Check out these amazing pictures of our Harley Davidson custom bikes! Our team of expert technicians and mechanics have worked tirelessly to create unique and personalized motorcycles that truly stand out from the crowd. Each bike is completely tailored to the specific rider, with custom paint jobs, unique modifications, and personalized touches that make these Harley Davidson motorcycles truly one of a kind. From classic cruisers to sleek sports bikes, our team has the skills and expertise to bring any motorcycle vision to life. So if you're looking for a Harley Davidson custom bike that's truly one of a kind, look no further than our amazing gallery of custom motorcycles. Whether you're an experienced rider or just starting out, our bikes are sure to turn heads and make a statement wherever you go. So why wait? Check out our gallery today and discover the amazing world of Harley Davidson custom motorcycles!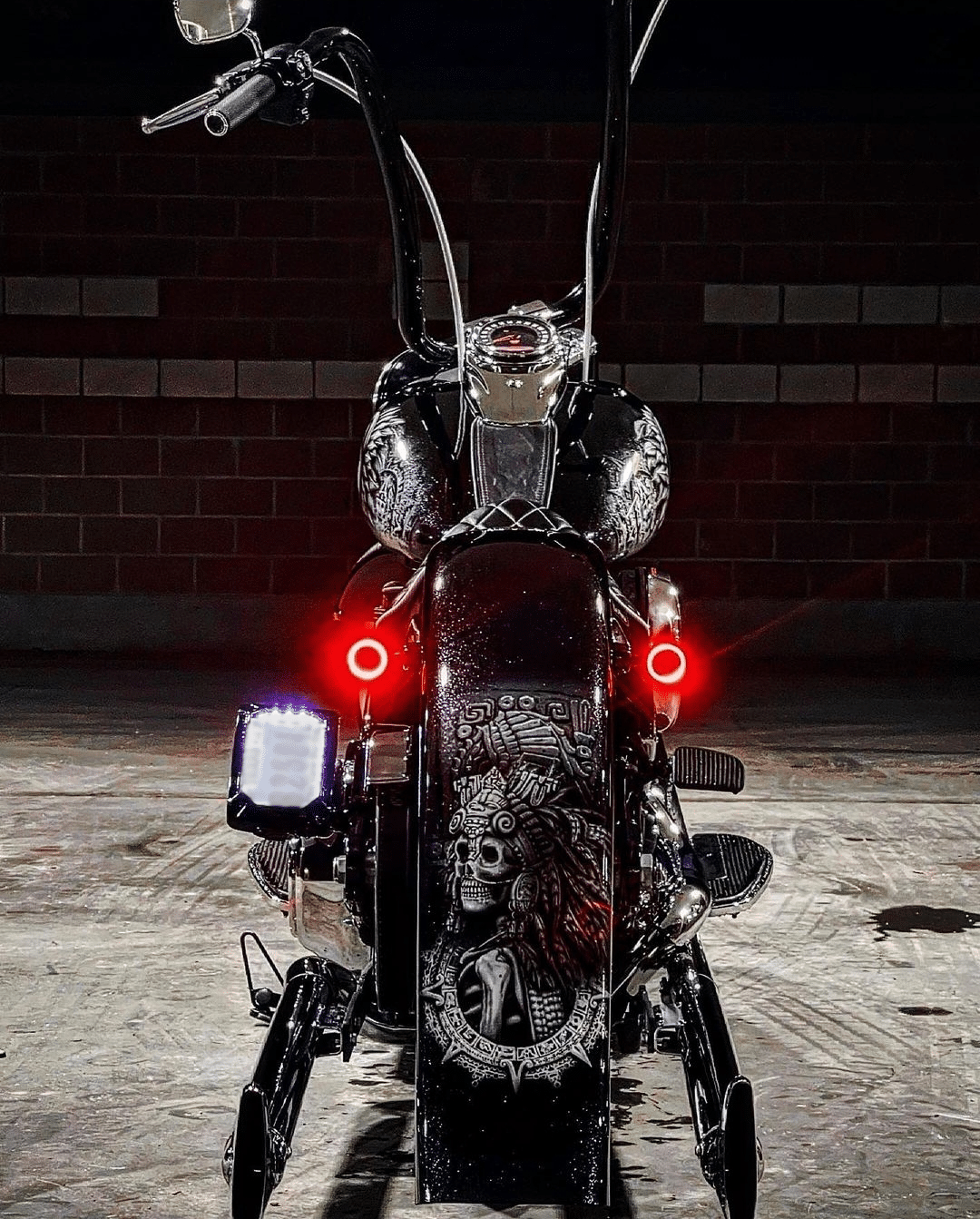 At Lubbock Custom Motorcycles, we specialize in customizing, servicing, repairing, and custom paint jobs for early to late model street Harleys. Our online store offers a wide variety of women's and men's clothing and accessories to match your new custom ride. With over 14 years of experience in the business, we have built a loyal following of customers who trust us to provide quality work. Our paint shop is run by Juan Sr., who has over 42 years of experience in painting everything from stock to custom Harley Davidson customs. We also offer airbrushing and pin-striping services to help you personalize your new ride. Our goal is to ensure that every customer leaves with a smile on their face, satisfied with the work we have done. Trust us to provide you with the customized Harley Davidson of your dreams!